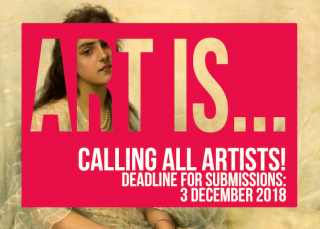 Submission Deadline: 3 December 2018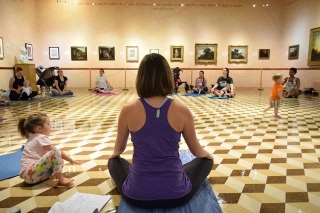 CALLING ALL ARTISTS!
2019 ART IS... Juried Show
Submission Deadline: 3 December 2018
ART IS… will showcase three categories of art by high school and college students drawn from a 100 mile radius of Shreveport. From precisely copying master painters from the R.W. Norton Art Gallery's permanent collection to exploring personal limits of creative freedom, these artists will participate in a juried competition from which no more than 50 pieces will be selected for exhibit at the Norton from 26 January - 3 March 2019. 
The categories include: Craft, Interpretation, and Freedom. 
You can find all details and information in the application packet below. If you have any questions please contact Emily Feazel at emilyfeazel@rwnaf.org or (318) 865-4201 ext 130.
2019 ART IS... Information Packet and Application https://goo.gl/8paCii 
Mommy and Me Yoga
Mommy and Me Yoga is a great way to bond with your child and other mothers in the community. This is a gentle yoga class where we sing, laugh, and breathe. This class is for babies 2 months to 4 years of age. 

This is a free class. Donations are always appreciated and mats will be available for $1. Come enjoy yoga and then enjoy a stroll through the the museum. After, have lunch on the grounds with your new Mom friends. Let's make our FIRST & THIRD THURSDAYS a beautiful experience! Class is from 10:00-10:30 am and led by Little You Yoga.
Class Schedule: September 6, September 20, October 4, October 18, November 1, November 15, December 6