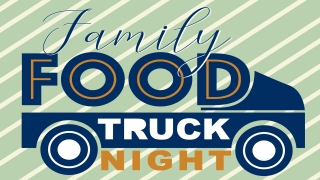 Wednesday, 28 August 2019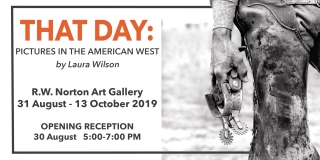 Friday, 30 August 2019
 Saturday, 7 September 2019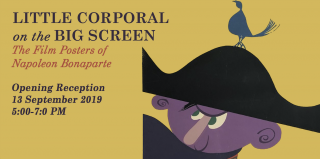 Friday, 13 September 2019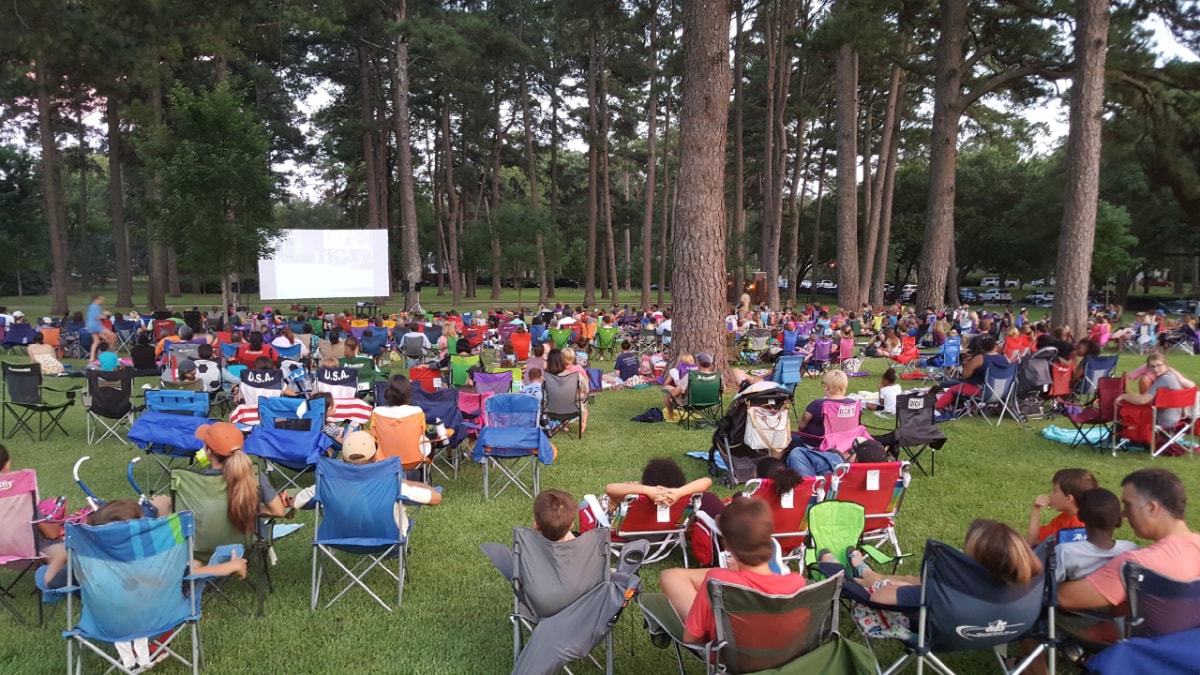 Family Food Truck Night
Wednesday  /  28 August 2019  /   5:00-8:00 PM
Join The Hot Dawg Hut, Bayou Bistreaux, and Sweetport at the museum on Tuesday, July 30th, for an evening of family, food and fun. Bring a blanket and a soccer ball or football and enjoy the evening relaxing under the Norton's beautiful trees all while enjoying a delicious hot dawg, yummy cajun dishes, and tasty ice cream! 
That Day: Pictures in the American West by Laura Wilson
Opening Reception
Friday  /  30 August 2019  /  5:00-7:00 PM
Famed Texas writer Larry McMurty wrote: "Laura Wilson has an ever-searching eye for the bleak beauty of the West – for its bleak reality, too. These singular photographs mirror her admiration for the stubborn strength of those who occupy such hard places." The Norton is proud to present "That Day: Laura Wilson" from August 30 to October 13, 2019 with an opening reception held on August 30th from 5 to 7 p.m. Ms. Wilson is a remarkable photographer whose interest in the West expanded greatly after she moved to Texas and in 1979 was hired to assist renowned photographer Richard Avedon with his classic In the American West project. For her own exhibition and book collection, she chose 72 photographs that display the diversity of Western lives, from the Hutterites in Montana to the Oglala Sioux in South Dakota, to those living in the borderland towns and those following a still-surviving way of life as ranchers and cowboys. Please join us for this stunning exhibition of photography that was chosen by the Dallas Morning News as one of the top five of 2015 
The Wonderful World of...Intermediate Photography
Saturday  /  7 September 2019  /  10:00 AM-3:00 PM
Ready to go further with your photography? The Norton is offering a class designed for those that already know the camera basics but want a refresher in shutter speed, aperture, and ISO before moving on to learning lighting, posing, and editing. You'll walk away from this class knowing how to edit your images, how to embrace and make that vision you see in your head come to life, how to capture your babies, clients, or whomever and whatever your subject is in the best way possible! Our goal in creating this class is to offer a hands-on experience that is laid back & fun, but informative. Too many times, classroom-type settings or workshops are intimidating, overwhelming, and you walk away feeling frustrated and poorer. That will not happen with this class! You'll have Ivy B at your full disposal in an atmosphere that is judgement free and a blast! So, sign up now to get in on this incredible deal! We can't wait to see you there! 
More information and tickets available HERE 
Little Corporal on the Big Screen Opening Reception
Friday  /  13 September 2019  /  5:00-7:00 PM
The James Smith Noel Collection and the R.W. Norton Art Gallery are proud to present "Little Corporal on the Big Screen: The Film Posters of Napoleon Bonaparte", a unique exhibition of 35 original posters and other film artifacts from countries as diverse as Argentina, Belgium, Cuba, Egypt, England, Hungary, Italy, Japan, Russia, the U.S. and, of course, France based on the famed French emperor. On display from September 13 to October 13, 2019, the show will be heralded by an opening reception and talks at the Norton on September 13 from 5:00-7:00 p.m. 
This is a free event open to all ages with complimentary drinks and light hors d'oeuvres. 
5:00-6:30 PM - Viewing of the Exhibition
6:30-7:00 PM -  Opening Talks by Michael Creswell (Florida State University) and Alexander Mikaberidze (LSU-S)
Twilight Talkies
Join us for our Twilight Talkies series the first Friday of each month! Starting in April and lasting through October we show a family friendly movie on the front lawn of the museum for FREE!!  Bring your chairs and blankets and enjoy a movie under the stars.  Sing, dance, and have a GREAT time! Local food trucks will be on hand with yummy treats to enjoy.  Movies start at dusk. 
Food trucks available from 7:00 pm to 9:00 pm (Check our social media for a list of trucks.)
2019 Schedule:
September 6th: The Greatest Showman
October 4th: Little Shop of Horrors
October 18th: Hercules 
No Pets Allowed at this Event